Today, Belgrade is the center of world business, where representatives of large business systems of the Western Balkans and top managers of the world's most famous companies have gathered. We are here to look together for innovative and creative solutions for a future that is very uncertain and unpredictable said Marko Čadež, the President of the Chamber of Commerce and Industry of Serbia at the opening of the first Interconnect Business Executive Summit.
The Summit in Belgrade gathered representatives of multinational companies whose total annual turnover exceeds 50 billion euros and almost 200 companies from the Western Balkans that export to 124 markets around the world. During the two days of the summit, global business challenges, digitalization, and the inclusion of our companies in global supply chains will be discussed.
"This event is not only an event about buying and selling but also how to be creative in finding answers to global challenges, to connect companies and learn something new," Čadež said. As he pointed out times of global crisis bring uncertainties and require a new approach. " You who are present here create innovations and write the future in various industries. The goal is to listen to great people and to find solutions to the challenges that lie ahead of us together," emphasizes Čadež.
Summit gathered managers of Thyssenkrupp Automotive, INEOS, L'Oréal, Zentis, OSCE, Celonis, and many others.
One of the organizers of the meeting, Director of Mercuri Urval Mathias Loidold, says that Serbia and the Western Balkan region are excellent places for investments, especially for nearshoring.

Ferdinand Wieland, in charge of the procurement sector at Thyssenkrupp Automotive, points out that the Western Balkans is a region with great opportunities for companies from the automotive industry that can transfer part of their production here from distant destinations. " Interconnect Summit is a great opportunity to connect with companies from this region," says Wieland.

Yasar Hanli, Director of Digitization at L'Oreal emphasizes that there are great opportunities for the exchange of knowledge and experience in the field of digitalization of business and that this summit is the right place for it.
Over the course of two days, participants of the Interconnect Executive Summit will have the opportunity to connect with partners via the B2B platform, as well as participate in workshops, and hear opinions and advice from experts in the field of digital transformation and supply chain management.
The two-day summit is organized by the Chamber of Commerce and Industry of Serbia, the Chamber Investment Forum of the Western Balkans (CIF WB6), and the Convenstenics company. The summit gathered companies from various sectors- information technologies, the automotive sector as well as the metal and electrical and food industry.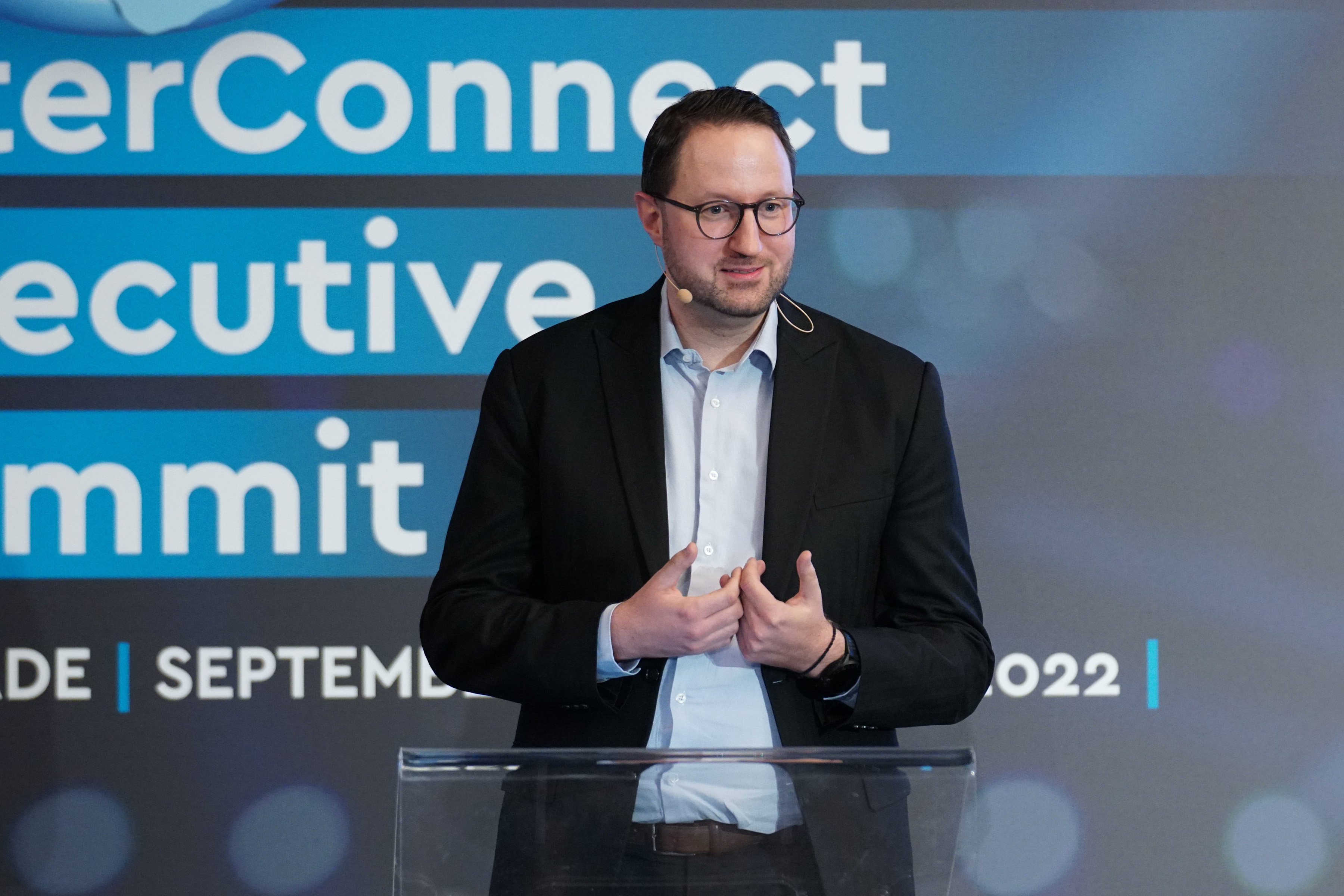 Director of Mercuri Urval, Mathias Loidold
Daniel Steinberg, Alliance Lead for Central & Eastern Europe, Teradata