Serbia, in the center of the Western Balkans, is becoming more and more a regional hub for business operations of large, global corporations. The best recommendation for the international business community are exactly the foreign companies that are already operating successfully and profitably on the Serbian market and that are expanding their capacities. About 18,000 companies with majority foreign capital are registered and operating here today. In recent years, we have attracted more than a hundred investment projects per year, and up to 12 times higher volume of greenfield foreign direct investments than it is expected from the economy of this size, which has positioned us on the top of the List of the respectable Financial Times.
We also improve our investment performance and rating in the international business community by developing partnerships and good communication with investors. Those who come here can count on maximum support, both from the Serbian government, as well as from relevant state institutions and the Serbian Chamber of Commerce, to make decisions on investments, as well as to prepare and realize the investment.
Welcome to Serbia, an economy worth investing in, a land of growing and open economy, with great investment and innovation potential, serious companies and quality products – a safe harbor for good investments.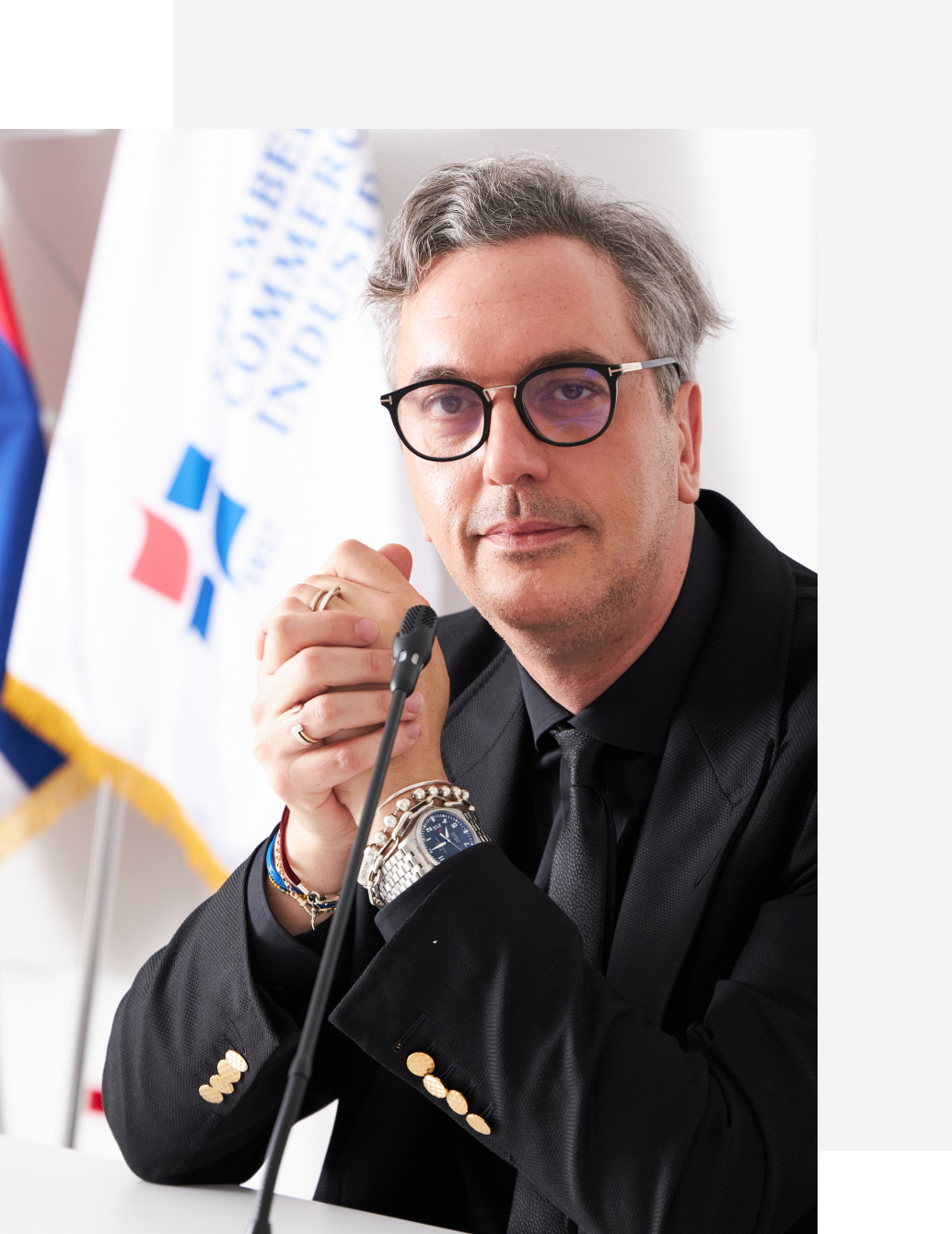 Marko Čadež
PRESIDENT OF THE CHAMBER OF COMMERCE AND INDUSTRY OF SERBIA