The largest International Technology Fair in the world "Gitex Global 2023" launched today in Dubai and 11 Serbian companies from the ICT sector are participating in it. They will be presenting their production programs at the National Stand of Serbia until October 20th under the slogan "Think Tech Choose Serbia".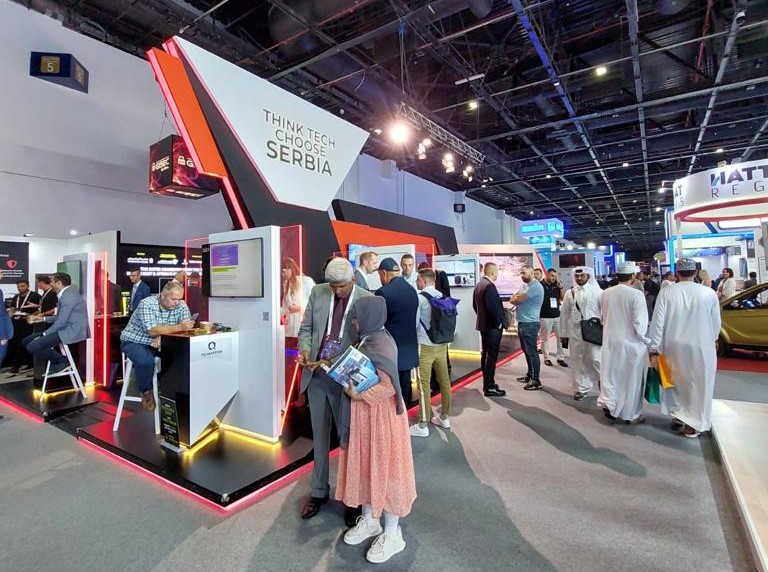 "Gitex Global is not just another technology event, it is the world's largest gathering of technology enthusiasts, startups, investors, and industry leaders. Performing at the international fair enables local exhibitors to present their products and market them to new markets, as well as to promote existing and acquire new business contacts," points out Anita Manjenčić from the CCIS Association for Electronic Communications and Information Society.
"Gitex Global" consists of ten events: GITEX GLOBAL, AI Everything, GITEX Impact, Future Urbanism, GLOBAL Devslam, Superbridge Summit Dubai, Expand North Star, Fintech Surge, Future Blockchain Summit & Marketing Mania.
Topics covered at the events cover the fields of Artificial Intelligence (AI), Telecommunications, Cyber Security, Future Mobility, Coding and Programming, Metaverse, YouthX, Sustainability, CTO World Congress.
The "Gitex Global" fair is held in the Dubai World Trade Center and gathers the world's most advanced companies, lecturers, innovators, and businessmen.
Jitex Global 2023 is expected to host over 180,000 visitors over the five days of the event and more than 6,000 companies from 170 countries.
Check out Serbian Companies Here https://fairs.pks.rs/gitex-glo...